My goal is to make a living showing people how to turn their craft into their calling.

Let me teach you to build a better business with your craft at its center.
To use case studies to show makers how to build better businesses by design.
---
I can't tell you how to build a better business or how to design better products. But I can show you the way.
 
We can only learn to do those things through practice and a commitment, not to the end result, but to the process of innovation. I'll show you how to use that process to turn your craft into your calling.
Hi! Nice to meet you. I'm Patrick Healy, former design director for Tortuga Backpacks. At Tortuga, we built products that helped our customers avoid the cost and hassle of checked luggage.

In my 4.5 years at Tortuga, we designed award winning products that were featured in places like the New York Times and Carryology. There, I introduced and refined a product development system that helped us consistently launch products our customers loved. This helped earn Tortuga a world class NPS score that hovered around 70.  

Prior to joining Tortuga, I co-founded Modern Industry. At Modern Industry, we created hand-crafted, high-performance EDC and apparel. At the same time, I was teaching graduate students at the Academy of Art University how to turn their product ideas into crowdfunded small businesses.  

Underlying these experiences was belief in a few simple principles. First, that true innovation does not require a singular genius, but can be accomplished by anyone willing to develop the craft and apply the process of creativity. It's a path of hard work and repeated failure, but it can be done.

Second, that we cannot trust or rely on large institutions to move our society forward. Large institutions are inherently resistant to change. They would rather corruptly put competitors out of business than create something of value. They innovate only when we force them to do so.

Extended Forms is the next step in application of these principles. I'm not here to build a billion dollar business. I'm here to show you how to make your community a better place through the intentional and persistent application of the creative process. In this time of economic uncertainty, social discord, and institutional decline, I want to help give you the tools to take ownership over your future. I want to help you turn your craft into your calling.

Let's work together to build a better future.

You shouldn't have to choose between what works and what's good for you.
- This was literally in the template, but it works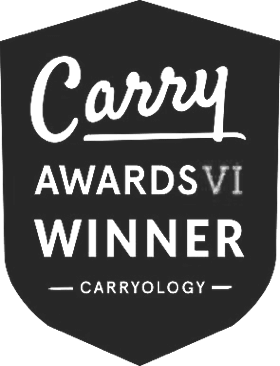 Follow along to learn how to turn your craft into your calling.
Case Study 001: Experimental EDC Launches July 2020.